Written and Sourced From Franchiseba.com
Franchise ownership means more than just purchasing a business. It is a lifestyle you create to be independent and work for yourself while receiving the benefits of a big business network.
You may have come across the term franchise broker, but you don't have a good grasp of who they are and what they do. When a company wants to hire their franchise, they often contact a franchise brokerage firm in order to reach interested buyers like you. In essence, the company is hired by the franchisor to sell the franchise on their behalf.
In turn, franchise brokers provide you with all the information you need to help you find the right franchise. However, the information is limited to franchisees that have contracted the broker or the brokerage firm.
How Do Franchise Brokers Make Money?
Franchise brokers are paid in the form of commission for each franchise they refer to a prospective franchisee. The commission is charged on a percentage of the fee you pay when you sign the franchise agreement.
In most cases, however, buyers are skeptical of using franchise brokers for fear of paying more money when buying a franchise- but this is not always the case. The amount the franchise brokers collect does not affect the price you pay for a franchise in any way.
How Franchise Brokers Work
https://www.nexttierfb.com/your-top-franchise-matches The best brokers are knowledgeable and provide essential information on franchising that helps you navigate the process of identifying the right franchise. They also provide you with crucial information about lender relationships and financing issues and finally work hand in hand with you through the actual buying process.
A franchise brokerage company will advertise on many lead generation websites because of the many opportunities available to them. These sites provide you with general information about the franchise and the franchisor. This gives prospective buyers a chance to review available options without necessarily engaging one or more franchise development representatives.
Franchise brokerage firms run most of these franchise websites. This means that you can rely on them to receive non-biased, accurate information. However, keep in mind that the brokers don't own the franchise but help you avoid running into disreputable opportunities that can cause you huge losses.
The process of using a franchise broker is easy. It includes scheduling a time to discuss your goals and an initial consultation where the broker takes all the information you've provided to them and assesses the best options for you. They then give you the best recommendations solely based on your preferences, interests, skills, budget, and target market.
Reasons Why You Need to Consider a Franchise Broker Before Buying a Franchise
Falling for a certain franchise concept is not necessarily a mistake, but it can blind you from the key questions you should be asking. Often, the broker is always there to protect you from yourself. Here are some other reasons you should consider a financial broker:
A Good Broker Will Save You Time and Energy – Imagine the hassle of wading through hundreds of thousands of pages of information and data to dutifully examine all the franchise choices out there, overwhelming, right? A franchise broker saves you the energy and time you could otherwise spend in getting the right franchise for you. Brokers use their tools and knowledge to weed through information faster and provide you with the best alternative. Furthermore, they are more focused on providing you with the best option rather than just selling a franchise to you.
Brokers Can Save You a Lot of Money – You don't have to spend money looking for a franchise. Franchise brokers offer their services and knowledge to you for free. Besides, they steer you away from a concept that is potentially a disastrous match to you.
Brokers Are Accommodating to New Buyers in the Industry – If you are green to the world of franchising, you will be lucky enough to have the broker's expertise at your corner. Brokers will tell you about alternatives and help you choose a franchise that uniquely matches your needs.
What's the Difference Between a Franchise Broker and Franchise Consultant?
The relationship between a potential franchisee and a franchise broker can best be described as "consulting." They guide you through the whole process and match you with a franchise that aligns with your interests, experience, and budgets, but at a cost.
On the other hand, franchise brokers are hired by franchisors to introduce their franchises to potential buyers. So, unlike a franchise consultant, they offer their valuable services for free. Furthermore, franchise brokers will scout through an arsenal of franchise opportunities and help you make the right choice, all with a minimized risk factor.
Things to Look for in a Franchise Broker
While a good franchise broker can save you a lot of time and money, you have to understand that not all brokers are created equally. You have to look for a broker who can provide you with a one-stop-shop for all your consultancy services.
Here are three things to look for in a franchise broker: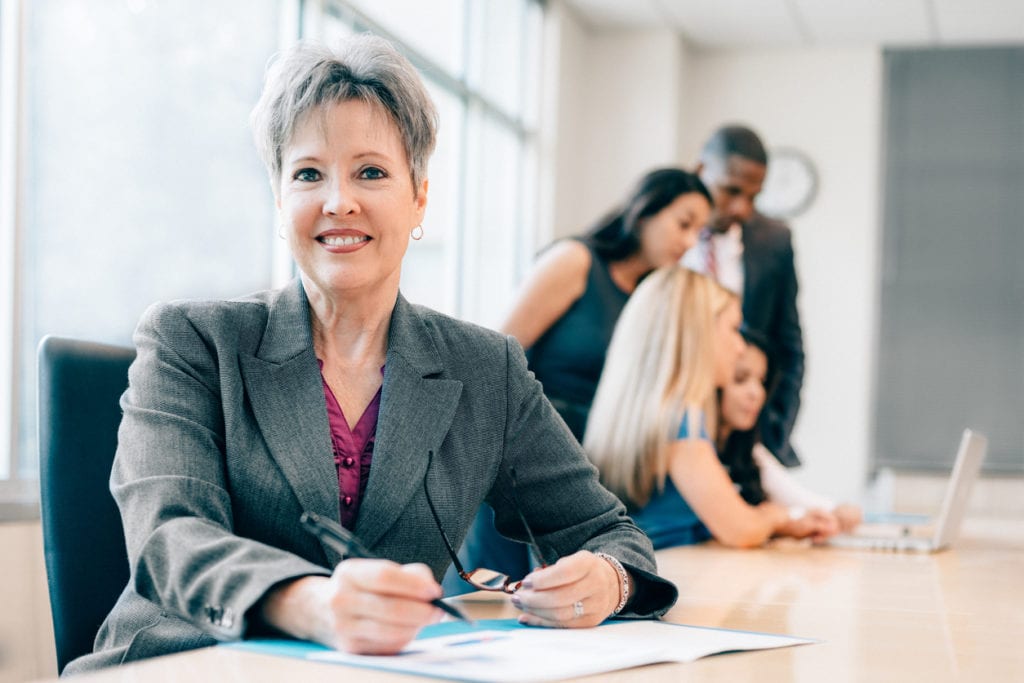 1. Level of Experience
If you are a newbie, it is critical for you to get a broker with extensive knowledge and a good understanding of the industry. Be sure to ask for solid evidence and previous clients' reviews to back up their claims.
You don't need to engage someone with lesser knowledge than you have only to lead you in the wrong direction at the expense of your money and resources.
2. Level of Commitment
Some brokers choose to get into the franchise brokerage industry as a source of supplemental income. This is definitely not the person you are looking for. You need a broker who gives you the undivided attention you deserve, and will provide value for your money.
Besides, after getting the best franchise for you, you will need someone to help you with all the paperwork, documentation, and initial setup of your business. A good broker will guide you until you're established and will always respond to your queries in a timely fashion.
3. Strong Roster of Franchisor
You don't want a broker who will shove some franchises down your throat— you need a broker who can research their database of franchisors using your criteria to match your needs.
The broker should be in a position to research about each of their franchisors, including reviewing their franchise disclosure document and interview you to get your opinion about working with the franchisor.
Because you are buying into an already established business, you will want to make sure that you share the same values, ethics, and work culture with the brand and also feel comfortable when promoting it in your own location. You want to buy something you can truly believe in.
So What's the Take-Away? Don't Settle!
At Next Tier Franchise Brokers,  we understand how overwhelming it can get for you to choose the right investment. Our franchise brokers are your ideal partners on finding the best franchise investment for you and will not settle until you find one that suits your unique needs. Feel free to get in touch with us today, and we will be more than willing to assist.