By Stephanie Dowling
Written and Sourced From Franchiseba.com

Restrategizing during a Global Crisis
It has now been 6 months since the US had first heard the news about the Coronavirus, and we all had to prepare for an unforeseeable future of social distancing and economic change. As of September 1st, John Hopkins University & Medicine has reported a total of 6.031 million cases. Nonetheless, coronavirus has shown us the determination of this country as entrepreneurs and workers alike have made many adjustments to continue striving. While COVID-19 hasn't thrown in the hat, there are still actions we can take to grow – despite the adversity
You may be thinking, how can I "look the other way" instead of directly at the negative impacts of COVID? How can I still continue to research franchise endeavours? It may seem crazy to do that, but remember this, NOW is definitely not time to give up hope. It's the time to pivot and re-strategize.
Let's take a look at what has changed during the pandemic, and how we can still find an upside through this global crisis.

"Work-from-Home" Era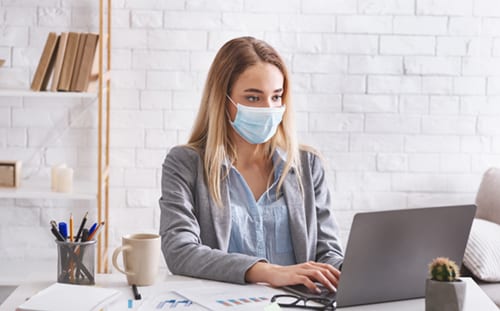 Hiring new employees is a great way to contribute positively to the economy during a pandemic. As workers are now increasingly working at home, there are more individuals available for employment. Remote opportunities give your employees more flexibility to be able to complete their job responsibilities- despite setbacks they may have had beforehand, such as a second job, family life, school, or physical restrictions.1Certain franchise industries have adapted that remote model, and are seeing significant growth because of this. It is also believed that the shift to remote positions may stay in motion after COVID-19 has passed- as it is cost effective for businesses. According to Ellen Zentner, the chief US economist for Morgan Stanley, "The economics team is estimating that 30% of workers could still be remote (after the pandemic).

Changes in Personal & Business Expenses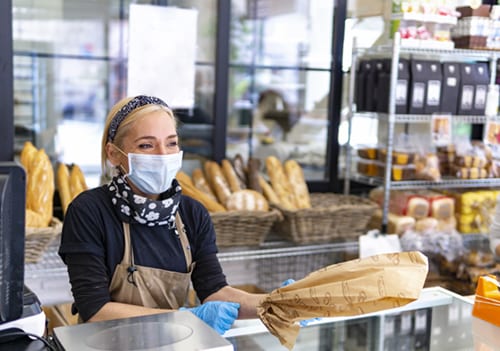 This becomes a domino effect, as other aspects of our spending change as we move into a home-based economy. Adam Virgadamo, U.S. equity strategist states, "You're (employee) probably gonna be spending more money on your home since you're depreciating that asset, you're wearing out the goods in your home a bit more. You're probably spending less money on apparel. You're probably using less public transportation to commute into the home."2 For business owners, the cost of operations is now simply lower. Many businesses are saying there is a significant decrease of operational overhead, as a result of the transfer of "wear and tear" to the employee's home office. Lower cost means higher returns. And since this is more of an accepted standard, less has to be spent on commercial real estate.

Booming Franchise Industries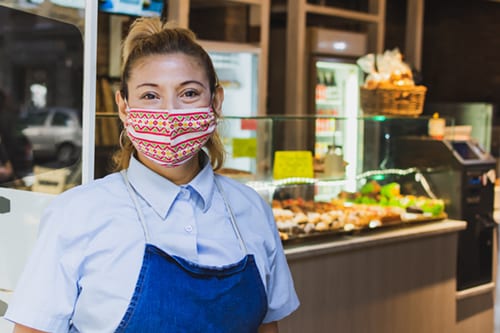 As our lives shift to home-centric activities, there are franchise industries that are booming during this time. Statistically, industries such as E-commerce Gift & Occasion brands, Home & Garden, Health & Fitness, Food & Drink Delivery, and Beauty Products are increasing in referrals and sales. For instance, online home furnishing and garden companies have increased sales by 55% in one year, and an 88% increase in referrals. Another great example is Skin-care brands, which have increased sales by 37% in one year, and a 64% increase in referrals.3 If you are thinking about investing in a franchise brand, consider these industries as they are currently flourishing in the US economy.

New Technology & Digital Processes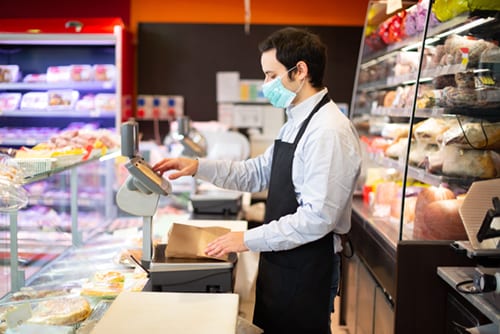 Franchises are also beginning to introduce new technology so that they can continue to evolve within the social distancing landscape. According to CNBC, "This year's Disruptor 50 list features companies that built digital strategies into their DNA." The report states that 18 of those companies have nearly increased sales by 50% since the pandemic.4 BDO International further explains, "They (technologically innovative businesses) do, however, have significantly more tools at their disposal to not only weather the storm, but to come out the other side stronger for it." It's imperative to pay attention to ways you can support your business operations during these times, such as integrating physical/digital commerce, digital content, and new online platforms.5 Franchises are doing this for their Franchisees by helping them create these innovations. Everything from modifying machines, to changing product lines, adapting software, adding customer bases, and integrating public safety standards

Conclusion
Whether you have been directly or indirectly impacted by COVID-19, it is important to understand how the world has adjusted and what you can do to rise on top. Don't let COVID-19 stop you from pursuing franchising – learn what the specific setbacks are and develop strategies to overcome them. It's fascinating to see what franchises have done to help franchise owners with exactly that. There have been many impacts from the pandemic and the world will never fully be the same after the Coronavirus has subsided- but you can make the world be even better for you. It definitely is for many franchise owners because of their partnership with these innovative franchise systems. We encourage you to continue your journey and consider what you can do as a franchise owner to help the economy grow.
---

At FBA, we are here to guide you along the way. 
Contact us to speak to one of our Franchise Brokers at 970.640.1804.

Note: We use the term "Franchise Broker" because it is the legal term for our profession. Others in the industry use "Franchise Consultants" which they self-define. We choose to use the legal term as we feel it's more appropriate and clear. Consultants typically charge for services. Franchise Brokers are paid by the Seller, not the Buyer. There is no charge to the Buyer for our Franchise Broker services.
---

1"How 'Work from Home' May Work for Investors." Morgan Stanley. July 29, 2020.
//www.morganstanley.com/ideas/coronavirus-work-from-home-trend
2Ellen Zentner, interview with Adam Virgadamo. Investment Themes for a Post-COVID World. Podcast Audio. Produced by Morgan Stanley. July 28, 2020.
//www.morganstanley.com/ideas/thoughts-on-the-market-coronavirus
3Wylie, Courtney. "5 Industries booming in sales & referrals during the COVID-19 pandemic." Tricks of the Marketing Trade. The Drum Network. 04/29/2020.
//www.thedrum.com/opinion/2020/04/29/5-industries-booming-sales-referrals-during-the-covid-19-pandemic
4Boorstin, Julia, and David Spigel. "The Coronavirus-Fueled Tech Trends That Will Continue to Dominate Daily Life." CNBC. CNBC, June 16, 2020.
//www.cnbc.com/2020/06/16/the-coronavirus-fueled-tech-trends-that-will-continue-to-dominate.html
5"COVID 19 Is Accelerating The Rise of the Digital Economy." BDO International. 05/2020.
//www.bdo.com/insights/business-financial-advisory/strategy,-technology-transformation/covid-19-is-accelerating-the-rise-of-the-digital-e